Lou Reed
( 02 de febrero de 1942 )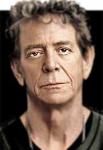 Lou Reed
Lewis Allen Firbank

Cantante y compositor estadounidense

Nació el 2 de marzo de 1942 en el seno de una familia judía de clase media de Freeport, Long Island, (New York). Hijo de Sidney George Reed, contable, y de Tobby Futterman Reed, ama de casa. A los 15 años descubre el doo woop que tanto influiría en su obra musical. Crea su primera banda, The Jades, con los que graba un single, "Leave her for me" /"So blue". En 1960 entra en la Universidad de Syracuse para cursar estudios de Literatura Inglesa. En 1964 conoce a un estudiante de música clásica de origen galés llamado John Cale con el que toca en The Primitives. Juntos fundan un grupo de rock experimental: The Velvet Underground, formación ligada al arte de Andy Warhol. Rechazando los modelos musicales y temáticos de su tiempo, desarrollaron un estilo urbano. Las letras de sus canciones son las del lado salvaje de la vida, historias observadas metódicamente en las calles de su idolatrado Nueva York. Personajes, inventados o no, que buscan y casi nunca encuentran. Que sufren hasta el extremo los penosos vericuetos del destino. Con ellas, Lou Reed, además de ser sinónimo de rock and roll, se convirtió en uno de los letristas "poetas" más válidos del final del siglo XX, hijo predilecto de William Burroughs, Charles Bukowsky y Delmore Schwartz. Aparece "The Velvet Underground & Nico" el primer álbum del grupo, que es un rotundo fracaso comercial.
Después de que el grupo se dividiera en 1970, se trasladó a Inglaterra para grabar Lou Reed (1972). Su álbum de 1973 incluía "Walk On The Wild Side", una canción que hablaba sobre los transexuales y que fue censurada en algunas radios. Sus albums posteriores son: Rock 'n' Roll Animal (1974), Street Hassle (1978), New Sensations (1984), New York (1989), Magic and Loss (1992) and Set the Twilight Reeling (1996). En 1990 se reúne con Cale para trabajar en "Songs for Drella", álbum tributo a su amigo y mentor Andy Warhol, fallecido en 1987. El disco propicia una improvisada reunión de Velvet Underground durante la inauguración de una exposición sobre Warhol y la Factory en Versalles, París.
En 2003, un año después de estrenar el espectáculo teatral 'Poe-try', basado en textos de Edgar Allan Poe, Lou Reed continúa explorando el gótico universo de este autor en su nuevo álbum, titulado 'The Raven'. En 2007 aparece su trabajo Hudson River Wind Meditations. En 2011 lanza junto a la banda Metallica un disco de estudio que titula Lulu.

Discografía

Con The Velvet Underground

The Velvet Underground and Nico (1967)
White Light/White Heat (1968)
The Velvet Underground (1969)
Loaded (1970)

En Solitario


Álbumes de estudio

Lou Reed (1972)
Transformer (1972)
Berlin (1973)
Sally can't dance (1974)
Metal Machine Music (1975)
Coney Island baby (1976)
Rock 'n' roll heart (1976)
Street Hassle (1978)
The bells (1979)
Growing up in public (1980)
Suck me! Live at CBS-FM (1981)
The blue mask (1982)
Legendary hearts (1983)
New sensations (1984)
Mistrial (1986)
New York (1989)
Magic and loss (1992)
Set the twilight reeling (1996)
Ecstasy (2000)
The Raven (2003) Hudson river wind meditations (2007)
Lulu (junto a Metalica) (2007)

En directo


Rock n Roll Animal (1974)
Lou Reed Live (1975)
Live: Take No Prisoners (1978)
Live in Italy (1984)
Live in Concert (1996)
Perfect Night: Live in London (1998)
American Poet (2001)
Animal Serenade (2004)
Berlin: Live at St. Ann's Warehouse (2008)
Through the years: New York 1983 - Spain 2004 (2008)
The Creation of the Universe (2009)